So today I was racing with Serphillip and he was having issues, his car wasn't handling the way it usually did with no changes to his setup being made..we got to talking about it off and on over the next few races, it was like his car was out of balance and riding on ice no matter what he did.
I restart my game thanks to our nemesis pop up lag, and when I come back in to where we were racing I happen to watch his car for a couple of laps..then I saw this..take a close look at the back springs and shocks..notice the difference between the two sides?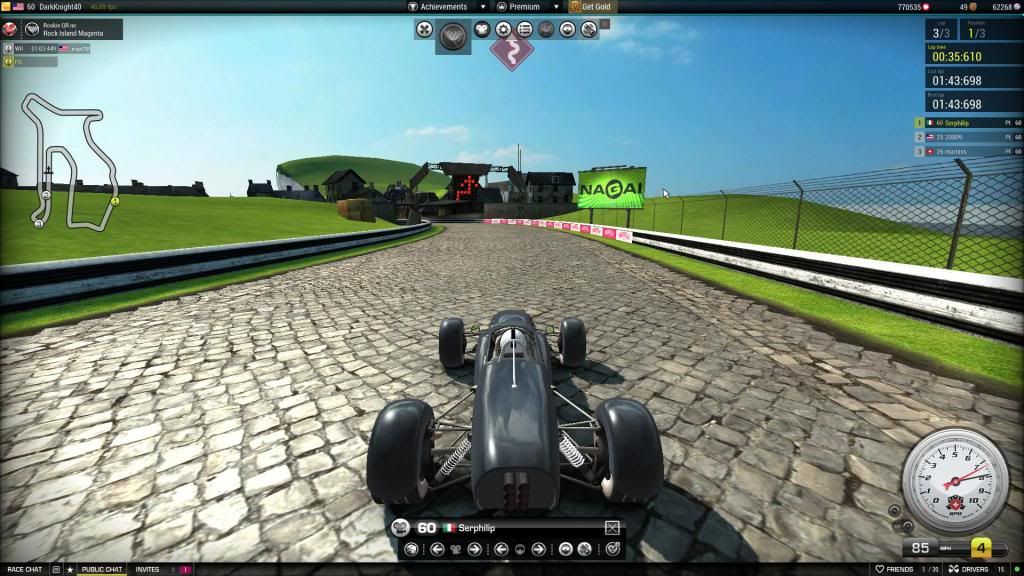 The very next race after that screenshot I also got this one from my car looking at his
Now, I know that what we see graphically doesn't neccessarily translate to the data files as far as the car handling model, BUT I got to looking at my other cars..his right side rear spring looks pretty close to that of a semi pro car where the left is the standard spring on a rookie class car.  
I had experienced what he had earlier in the morning, car wasn't handling to the setup, and after two or three races..game crash..his also crashed on him a race or two after the above screenshots.
Anyway..there ya go.
DK